New Trier East and West

High School

s
50th REUNION UPDATE
The New Trier 50th Reunion Committee is very excited to have selected Skokie Country Club in Glencoe as the venue for our event on either September 11 or September 18, 2021.
Skokie Country Club has not only the perfect accommodations but also is an absolutely wonderful setting. The two largest rooms at the club will be separately designated with one as NTE and one as NTW, but you can of course circulate between the rooms.
While the committee is working on all the details for a three day weekend celebration, we are in need of a:
SKOKIE COUNTRY CLUB MEMBER TO SPONSOR OUR CLASS
If you are a member of the club or know of someone who is, please contact me at w.r.radloff@gmail.com.
I guarantee as a sponsor this will be simple, cost you nothing, and not take up your time!
In the meantime, I hope all of you are staying safe from the virus.
Walter Radloff (NTE)
Marilyn Barrett (NTW)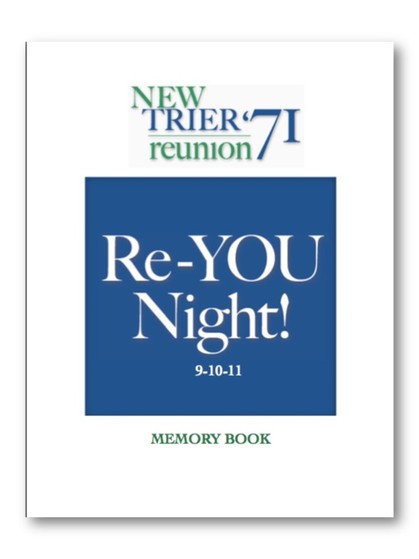 Your Memory Book is Here.
For a real trip down memory lane click here. Enjoy!
If you were there, please share.
Oh what a weekend! What happened at the Reunion should not stay at the Reunion. Please add your own photos to the New Trier Reunion or the Jr. High Reunion Photo galleries. Click on "Photo Gallery" in the yellow menu bar to the left of this page and follow the instructions. Or if you can't figure out how to do it, email them to Marilyn Barrett: marilynbarrett@marilynbarrett.com