Not a member?
JOIN HERE
Find and click on your name.

New Trier East and West

High School

s
TAKE OUR SURVEY! DO YOU WANT A 50TH REUNION?

https://www.classcreator.com/Winnetka-IL-New-Trier-EastNew-Trier-West-1971/member_survey_form.cfm?SurveyID=34262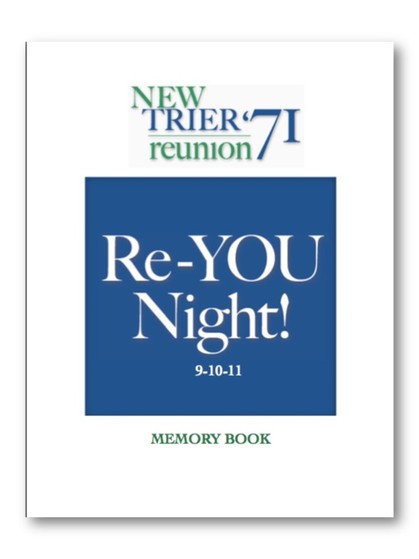 Your Memory Book is Here.
For a real trip down memory lane click here. Enjoy!
If you were there, please share.
Oh what a weekend! What happened at the Reunion should not stay at the Reunion. Please add your own photos to the New Trier Reunion or the Jr. High Reunion Photo galleries. Click on "Photo Gallery" in the yellow menu bar to the left of this page and follow the instructions. Or if you can't figure out how to do it, email them to Marilyn Barrett: marilynbarrett@marilynbarrett.com