In Memory
Michael J. Benedict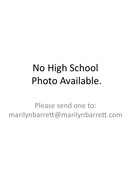 Attended New Trier East
Chicago Tribune (IL) - December 4, 2007

Michael J. Benedict, 54, born Nov. 16, 1953, and found peace on Nov. 23,
2007.


Michael is survived by his three children, Ian, Sean, and Caitlin Benedict;
his sisters Julianne Derken and Mary Jo Kelly and brother Thomas Benedict.

He was preceded in death by his parents Louis and Doris Benedict, brother
Joseph Benedict, and sister Nancy Maguire.

Michael was an accomplished musician, writer, poet and successful business
man.

He was the most lovable man and touched many lives.

He worked his entire life to make the world a better place.

Thanks to Michael, his children, friends, and family have loving memories to
treasure for a life time.

He will be dearly missed.